Great News! a new virtual classroom major build with a primary focus on audio, video and screen sharing performance along with awesome new features and several other bug fixes has been pushed to all global locations.
Here are the list of new features.
1) 1080p HD Video Recording
Among the improvements is a bump in recording resolution to full 1080p resolution available to download instantly.
2) Upload files from the Cloud
With this great add-on, now you can upload files from from a direct URL, Dropbox, Google Drive, Evernote, OneDrive, CloudDrive, Box, Flickr and Facebook.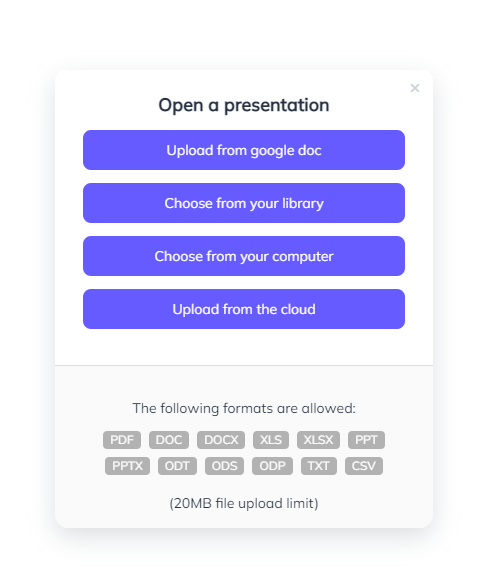 3) Automate troubleshooting tips
Now, there is no need to waste your precious lesson time in troubleshooting microphone related issues with the student. :) We've almost reduced unnecessary issues with browser related device permissions by automating the troubleshooting pointers. For example, the following popup will be shown automatically to the attendee if microphone or webcam is blocked by the browser: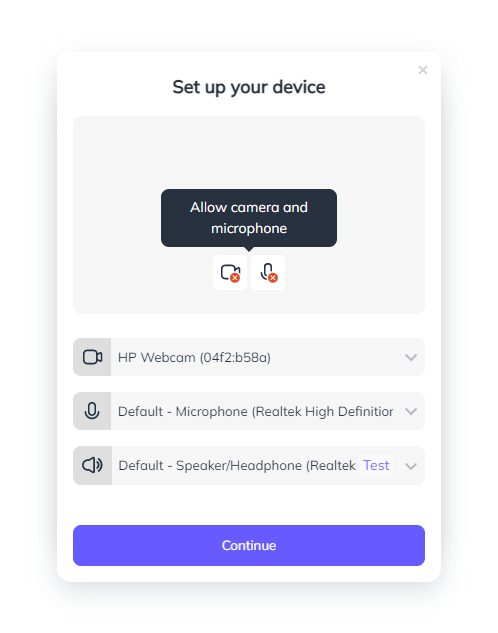 4) Redesigned full screen video conference mode
Now, when you click on the enlarge icon for the video conference, it will show our newly redesigned full-screen popup over the whiteboard to avoid distractions so you can focus on your group video conference.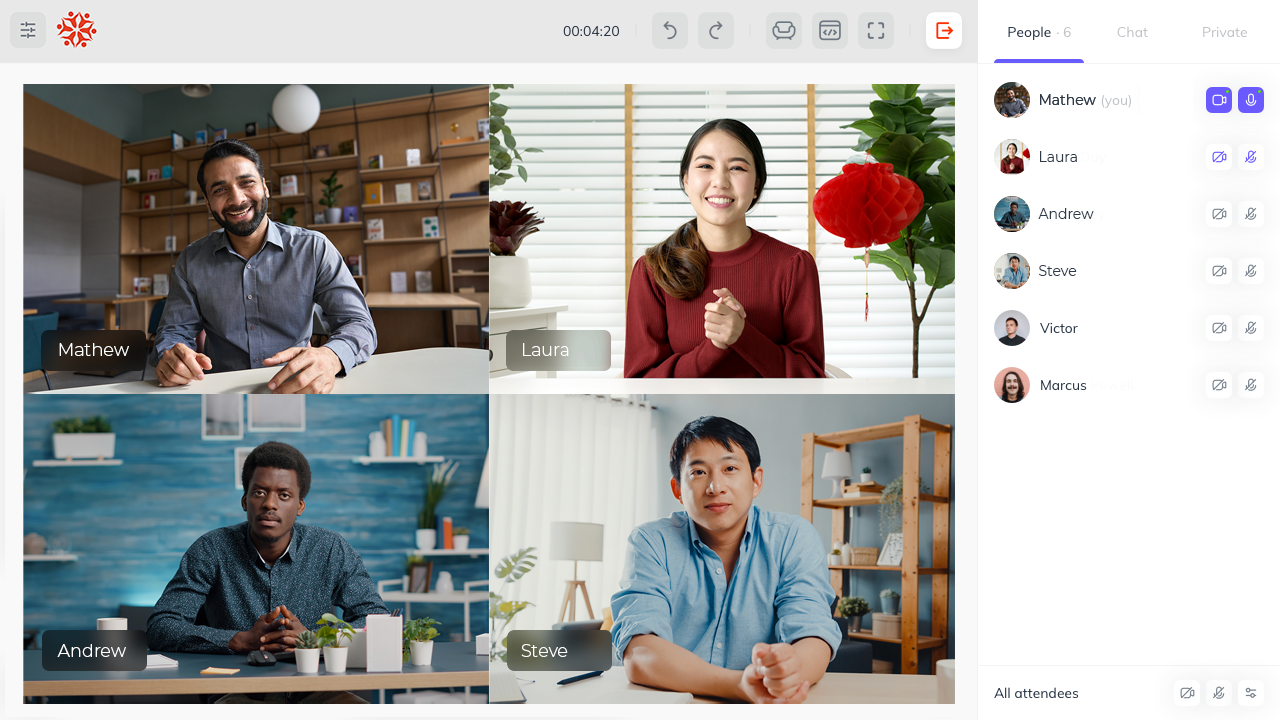 5) Attendee info popup
We know how frustrating it is for you to ask your attendees to learn about their browser type and version for troubleshooting purposes. Now, we have included a nifty info box that shows browser info and location details of the attendees with a click of a button.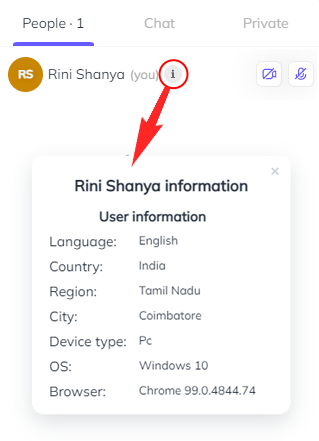 6) Private chat
Now, you can have a more private and secure, end-to-end encrypted conversation with one or more people in private messages, where you can directly message an attendee away from public discussions.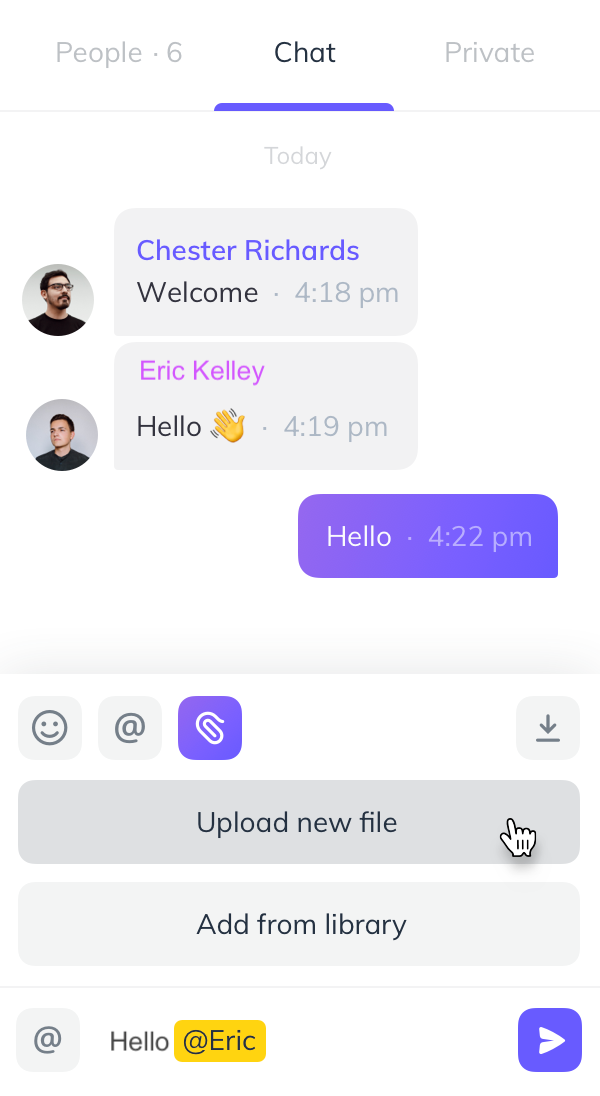 7) Intuitive status indicator for microphone and webcam
We've redesigned the mic/cam indicators under attendee list to be more meaningful. When instructor allow mic/cam permission to the student, it will show the device status in red and when student accepts the permission, it will turn in to green indicator status. Furthermore, when an attendee mute the device, it will turn to red status which that the attendee has permission to the device but muted himself. Also, it will show the device crossed out when there is no permission given to the student to turn the device on.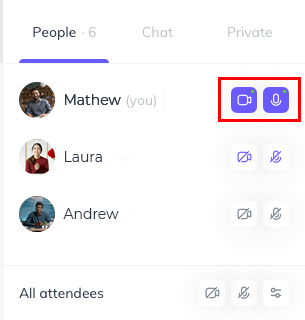 8) Kick user out
Now you can kick a user out of the room using the drop user feature. Dropped users cannot rejoin the session. A warning confirmation popup will be shown when you accidentally click this button.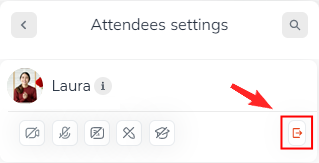 For the complete list of changes and improvements, check our public changelog service page https://changelog-api.braincert.com/.