Summer is heating up and our team has a lot of exciting updates to share this month, including a sneak preview notes from our upcoming next BIG virtual classroom release.
1. Custom reports for tests and courses
Your course and test reports just got a makeover with insightful student data and visually appealing dashboards. If the available report do not suit your needs, you can generate your own custom report, which defines the data that will be included in a report.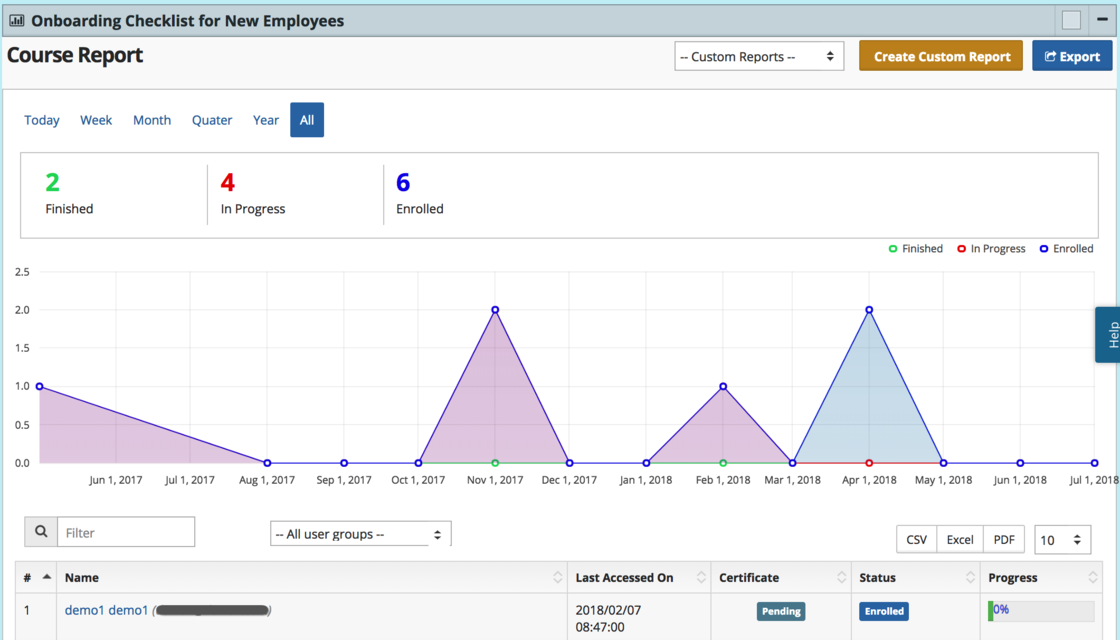 Read the KB note here.
2. Custom pages and footer (GDPR compliance)
Now, you can create pages in LMS that can be linked to the login page footer. This is useful for creating custom pages such as 'Terms and Conditions' and 'Privacy policy' to meet GDPR (General Data Protection Regulation) requirements.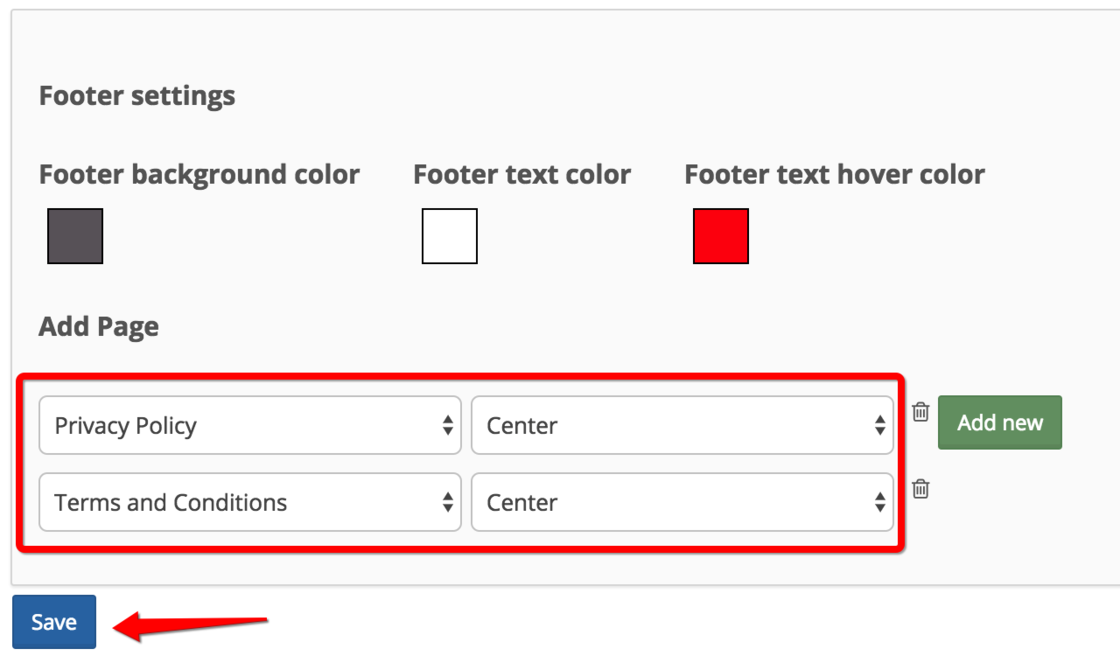 Read the KB note here.
3. 'Preview' courses without enrolling
Marking a lecture as free preview lets potential students sample the course content without spending money. This feature does not require students to be signed in to the website to preview sample lectures. A lecture can be enabled for a free preview after publishing the lecture and setting the lecture for "Free Preview" in course materials page.

Read the KB note here.
4. Newly redesigned 'Online Certificate Maker' tool
We've been busy over the last few months revamping our certificate designer tool for Enterprise LMS! We've made our certificate engine tool more streamlined, more intuitive and even more easy to use for you and your entire team to deliver course and test completion certificate online.
We've updated the entire interface from top to bottom with a new design and fun, new ways to get work done.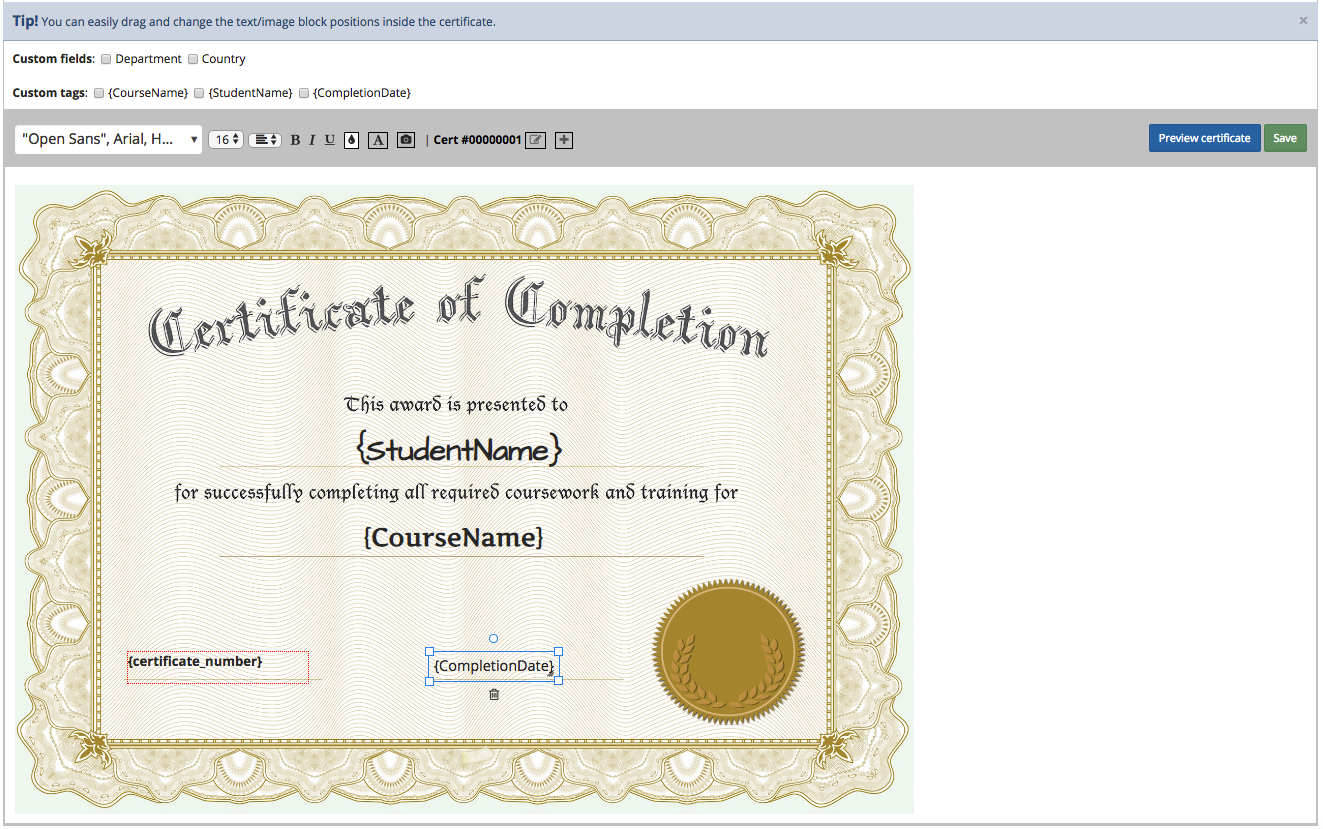 Read the KB note here.
5. New notification templates for 'live class'
We've added new notification templates for live classes:
Ability to send class reminders to instructors
Ability to notify instructor of the class when the class gets cancelled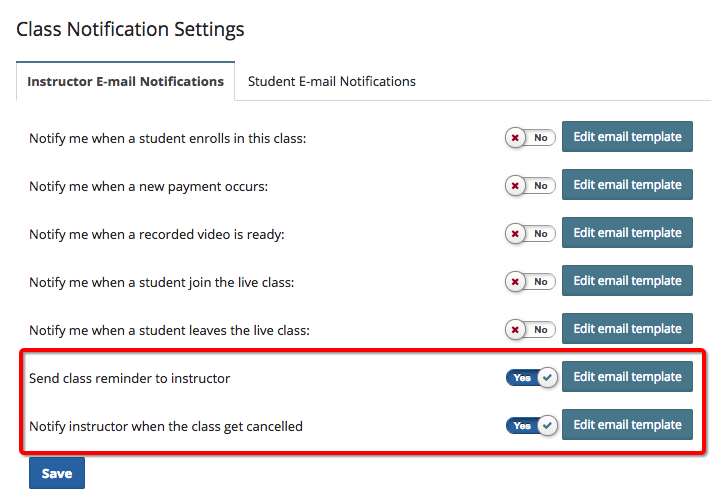 Read the KB note here.
6. Allow students to access instructor feedback on Open-ended questions
There is an option to notify students when there are feedbacks posted in an open-ended question on a graded test by instructor and an easy-way for instructor to find those comments.
As an instructor, go to test reports and click on the 'Grade' button to open the questions review page.

Read the KB note here.
7. New navigation menu for courses, tests and live classes
We've introduced a new navigational menu for courses, tests and live classes inner views that is designed for easy navigation between each available option without the need to go back to the main landing page.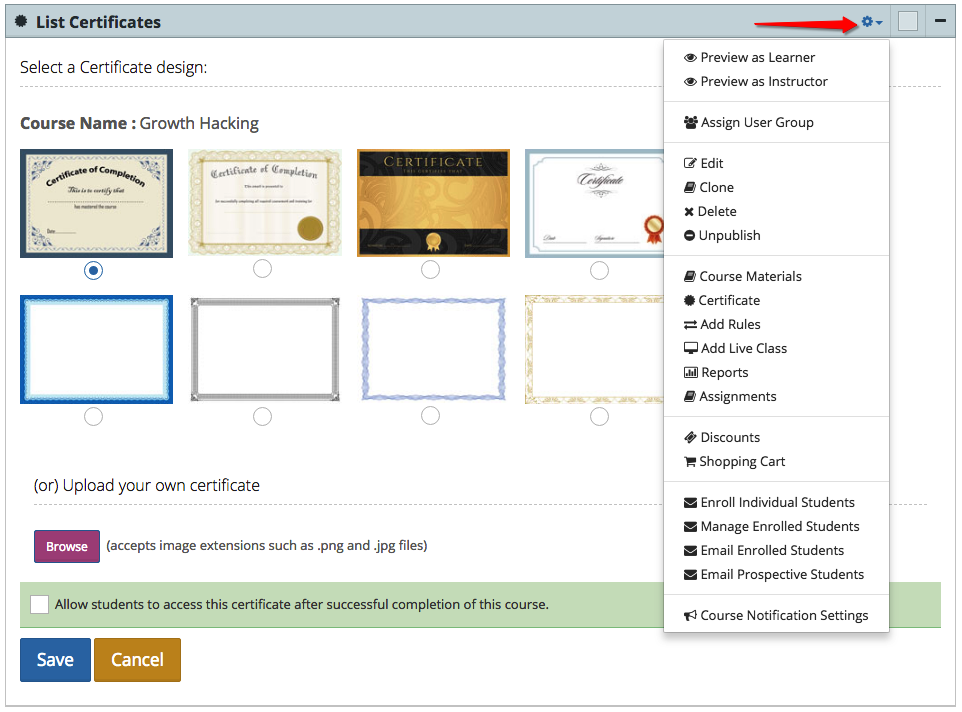 Read the KB note here.
8. 'Resume' interrupted tests
Now you can set an option to resume a test when a student exits a test, either intentionally or unintentionally, before finishing the test and you want the student to continue the same test.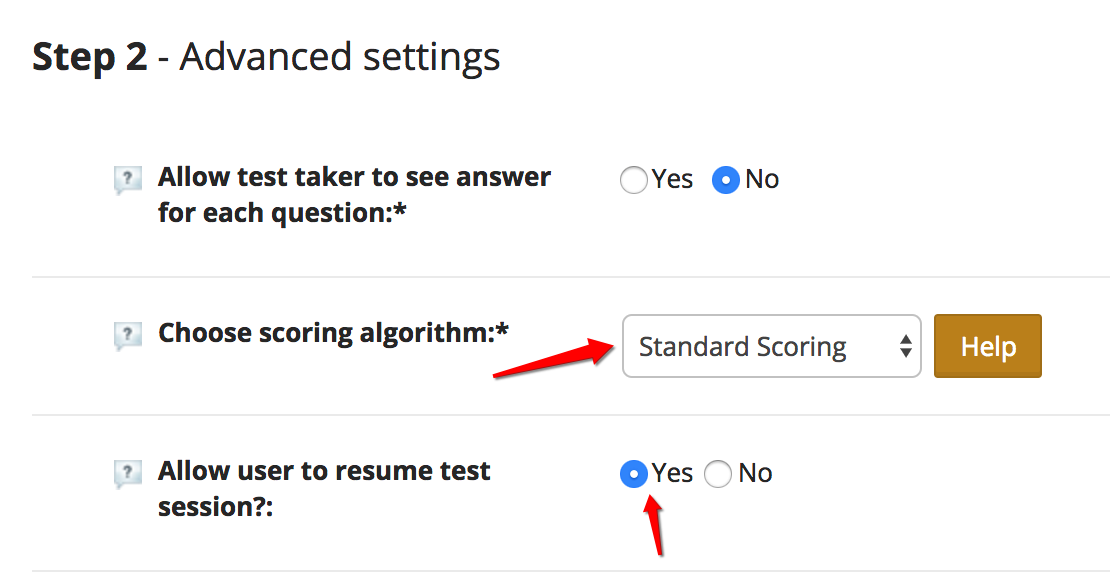 Read the KB note here.
9. Test question 'reference' feature
When creating new test questions in LMS, you'll now see "Reference" URL block which can be used to enter an external URL relevant to the question. When students review the questions after taking the test, reference URL will be a helpful resource along with questions explanation.

10. Upcoming Virtual Classroom 'Sneak Preview'
So with (hopefully!) just a couple of weeks to go until the next BIG release, we just couldn't keep what we've been working on to ourselves any longer! So here's a sneak preview of some of the new features coming up in what should be a spectacular new release. We hope you agree..!
Completely redesigned modern and responsive UI/UX
Collapsable left and right panel design for full-width whiteboard access
New collaborative 'Code Editor' tool
Keyboard shortcuts and export options for whiteboard objects
Zoom in/out feature for whiteboards
And many more. :) Stay tuned!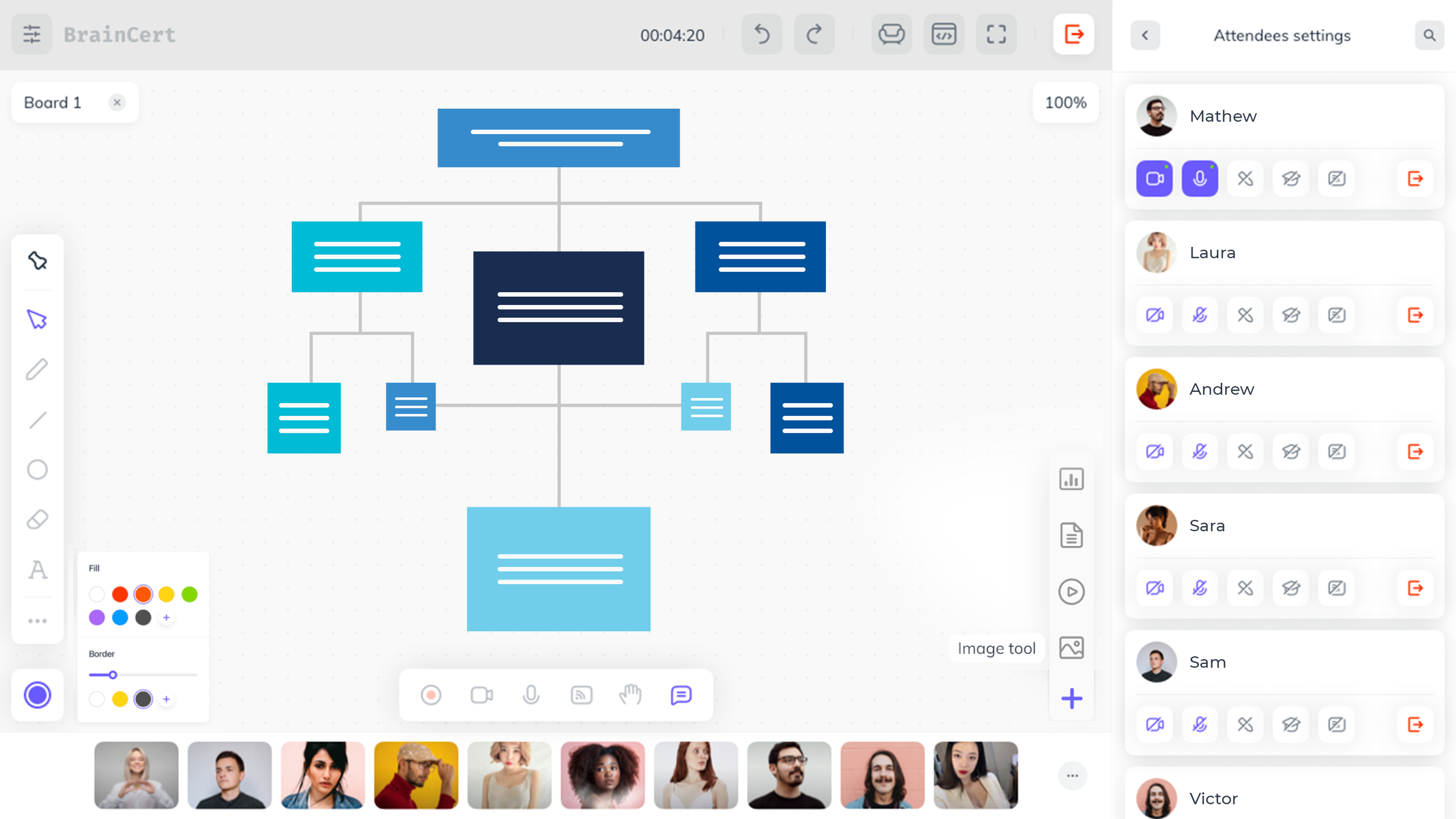 ---
BrainCert's Enterprise LMS is a feature-rich learning, and teaching platform to run a versatile online training and collaboration program for your students, employees, partners, or customers with real time tracking of training results.