With BrainCert's all new email analytics feature, you can quickly review your email's performance. This unique feature comes integrated in all the essential places where you'll be sending emails to students which includes courses, tests and live class enrollment pages and notification templates.
You can track your email performance by keeping an eye on your stats with metrics like unique opens, clicks, and delivery rates. Then go a little deeper and gain insights into your delivery metrics with event-level reporting on why your message was unable to reach inboxes.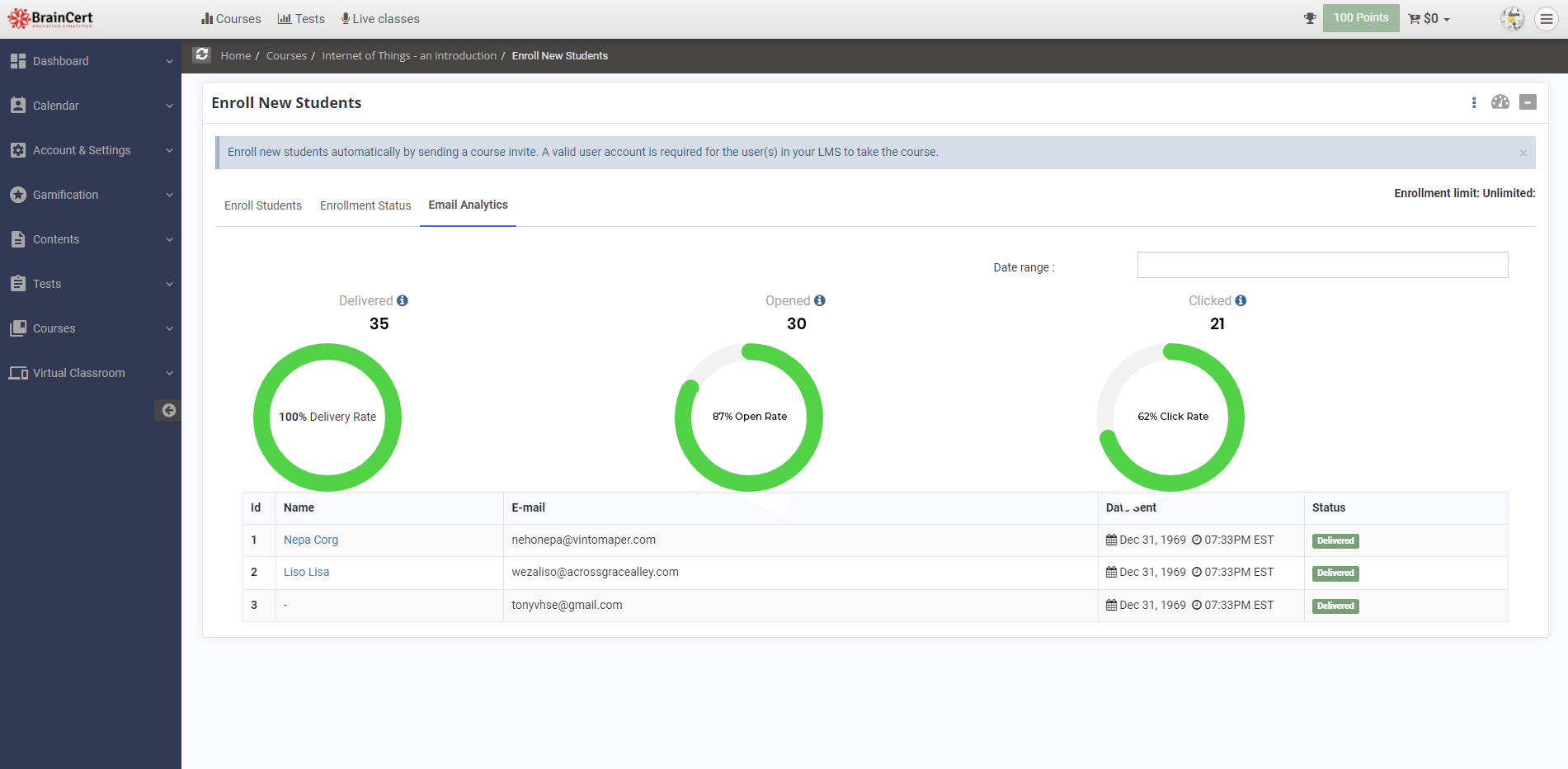 You don't have to be an analytics expert to measure the impact of your course enrollment or email marketing efforts and the role this channel is playing in your overall student onboarding strategy.
Take some time exploring your email reports, choose one area you want to improve in, and check in after each email, tracking your results as you go.