We're super excited to announce the launch of our long awaited Meeting Rooms product, a virtual classroom platform that carries several state of the art features and comes with a fully branded persolized link.
BrainCert's 'Meeting Rooms' platform facilitates convenient participation in face-to-face audio and video conferences with multiple interactive whiteboards and group screen sharing capability. It's an all-in-one learning, teaching & collaboration platform which is intelligently designed to fit the way you work.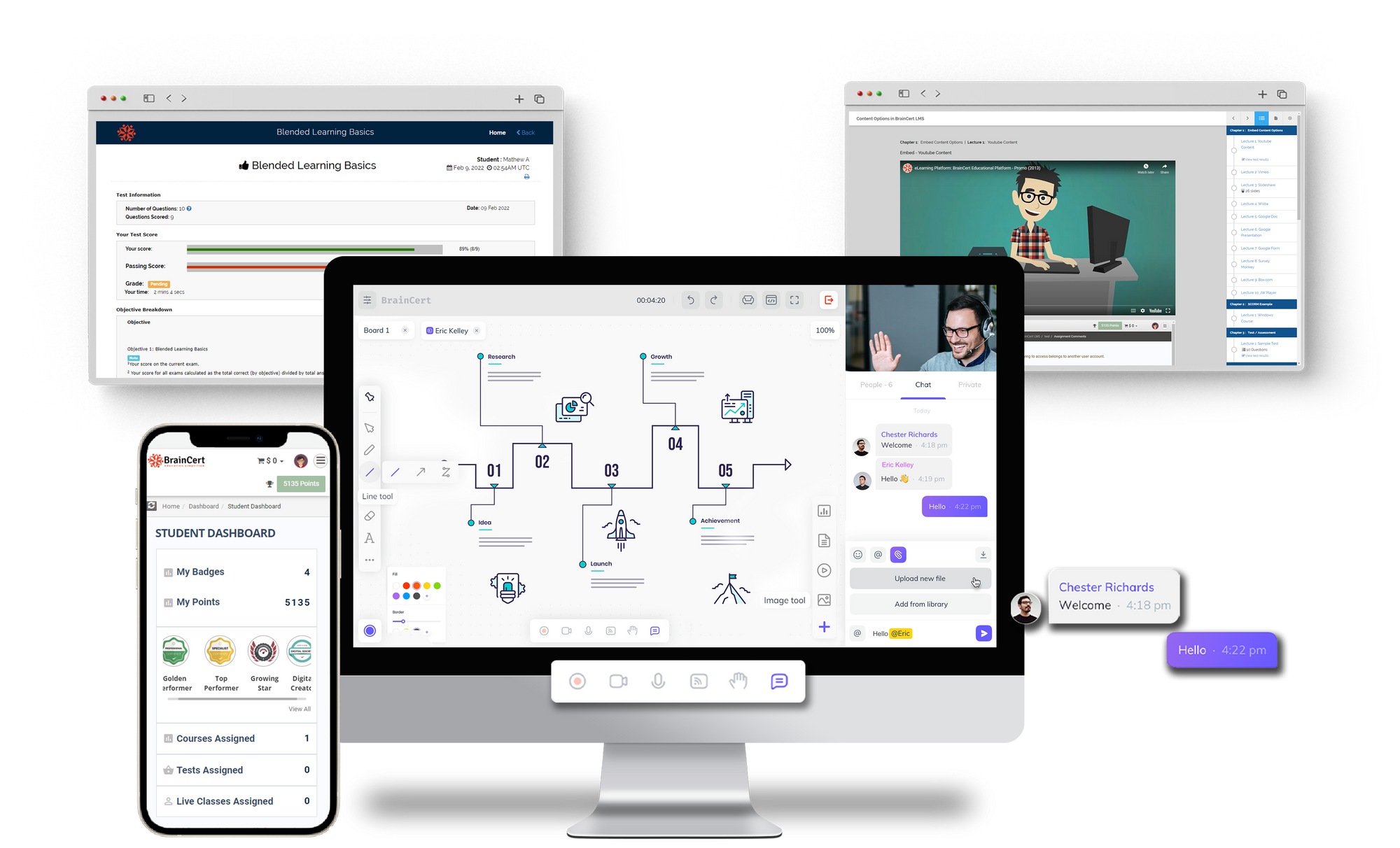 Meeting Rooms is a state of the art web conferencing program that assures easy collaboration between presenters and attendees with high end collaboration tools, fully branded customized link, mobile responsive interface and many other advanced features.
Meeting Rooms makes it easier than ever to personalize meeting room experience with its easily manageable fully branded personalized link. Users have the capacity to cus-tomize the link URL as per their company's or institution's brand or the meeting subject. You will just need to share the customized URL with the attendees to talk, meet, and collaborate with each other wherever and whenever you want to.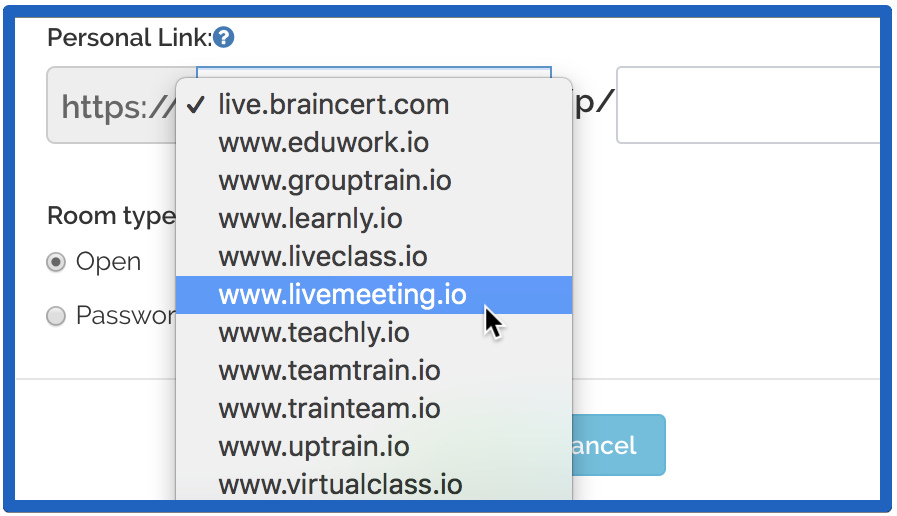 Meeting Rooms strategically offers vanity URLs since these are simpler to remember, use as well as share the meeting links. If needed, users can even use their own custom hostname that will be powered by BrainCert's free enterprise-grade SSL certificate.
Meeting Rooms stands out in the market with a host of cutting-edge features:
High quality conferencing
Meeting Rooms allow top notch video and audio conferencing in real time with auto-matic speaker detection capacity. There is no limit on audio streams and video confer-encing can be done up to as many as 10 video streams.
Record and share videos easily
Meeting Rooms comes with server-side HTML5-based session recording without the need to install any other software or browser plugins. Download recorded lessons in HD, create unique links and share with your attendees, and make it private for maximum security.
True responsive whiteboard
Each pixel of the program has been thoroughly redesigned to ensure effortless writing and drawing capacity on whiteboards. The program assures a powerful responsive whiteboard which appears the same in both large and small-screened devices.
Mobile/tablet ready program
Meeting Rooms is backed by WebRTC and HTML5 technology which ensures a thor-oughly responsive interface. Also, it works seamlessly across all your devices - iOS, An-droid and Desktops using a standard web browser such as Chrome, Firefox, Microsoft Edge, Opera, and Apple's Safari 11. There is no need to download any desktop or mo-bile application for Meeting Rooms to work.
Group Screen Sharing in HD
The next-generation web conferencing program allows Group Screen Sharing in HD which enables students and instructors to share their computer screens easily in a tabbed whiteboard interface. Instructors can conveniently switch in between multiple screens which will be color coded for quick identification.
Attendance report
Meeting Rooms also comes with a robust reporting and analytics dashboard that offers a broad range of functional data like time in/out, conference duration, class attendance and so on.

"Meeting Rooms is just the thing you have been waiting for your virtual classroom or business meetings."

For more information, please visit https://www.braincert.com/meeting-rooms.