We have now upgraded our new Virtual Classroom build across all global datacenter locations. We are introducing some of the new and exciting features from our roadmap. There is also great improvement on the audio and video to offer superior performance.
Supports 10 concurrent video streams
Collaborate face-to-face with your attendees in real-time with enlarged video conference mode that now supports upto 10 concurrent video streams with automatic speaker detection. There is no limit on audio conferencing and it is based on your subscription package.
Improved audio/video connectivity
We have now greatly improved audio/video connectivity with much quicker connection time and overall performance improvement in larger groups.
Lock/unlock whiteboard for students
With this new version, Instructors can either lock or unlock whiteboard for students to meet compliance requirements. This feature is specifically designed for younger students where they do not access to all the whiteboard tools such as eraser tool but can collaborate with pen tool with the instructor and other students.
If an Instructor locks the whiteboard students will not be able to write or draw anything on the whiteboard area. Instructors need to enable unlock option for the whiteboard if he/she wishes students to write or draw on the whiteboard.
Also, the existing whiteboard access permission for the student under the attendee list is still available. This feature can be used to promote additional instructors or moderators giving them full whiteboard access.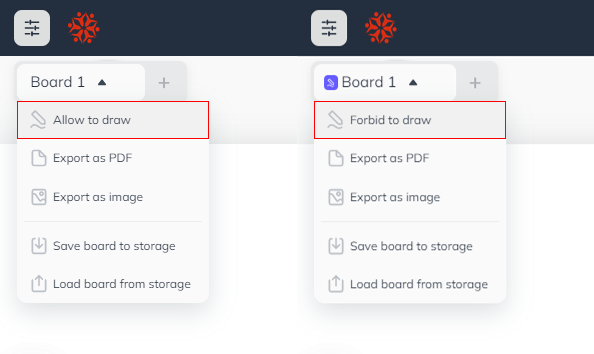 Annotate on top of screen sharing
Instructors can annotate on top on screen sharing. They can also allow students to annotate by unlocking screen share whiteboard for students.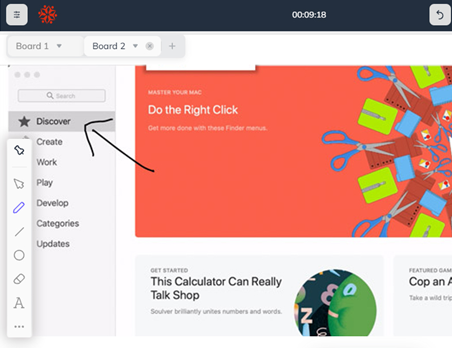 Improved document viewer and whiteboard performance
We have now improved the document viewer functionality. All uploaded contents will be processed much quickly and displayed on the whiteboard with appropriate zoom level for easy readability.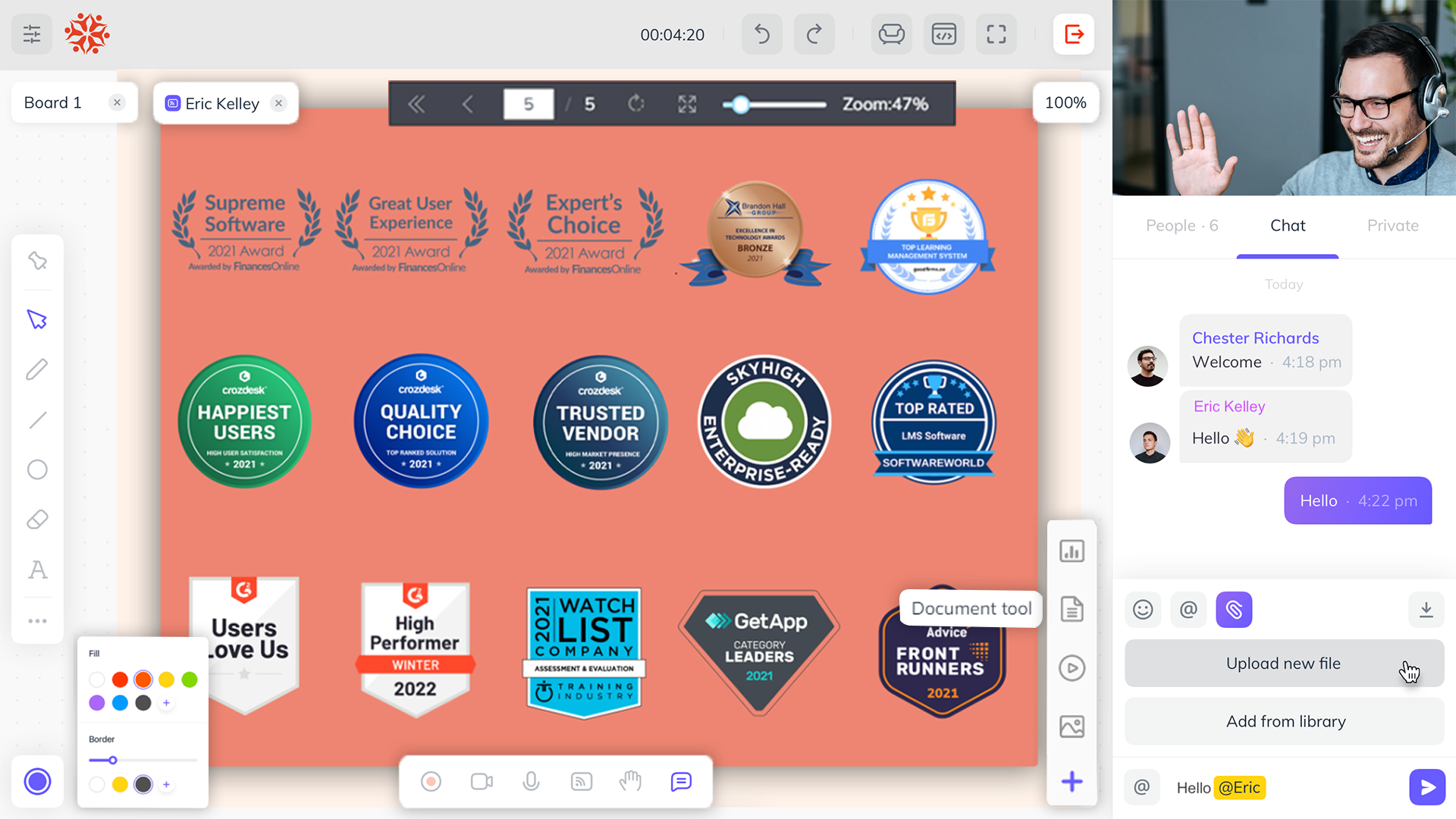 Faster WebRTC connection
This version is equipped with faster WebRTC connection that enables the quick real-time communication with larger rooms that has over 500 participants and improved WARP algorithm for better congestion control and low-latency performance.
Optimized layout for Mobile & Tablet devices
Optimized layout to access tools quicker and maximum viewing area in tablets and mobile devices.
Recordings now includes uploaded audio and video files
All Audio and Video files streamed using media player from the content library inside Virtual Classroom will now appear in class recordings with the exception of for YouTube and Vimeo links shared. YouTube has changed their API and forbids playing videos on recordings, so there is no official way to bypass it.
Remember selected microphone and webcam devices
With this feature, the microphone and webcam devices selected in a VC session will be remembered when joining the next session.
Improved processing of recordings (backend)
We have now greatly improved the processing time of our 720p MP4 HD recordings for both standard and enhanced recorder options.
Remember the stroke & fill colors and active whiteboard tool
The active stroke and fill color selection will be remembered along with the active whiteboard tool when the browser is reloaded or when the instructor rejoin the session.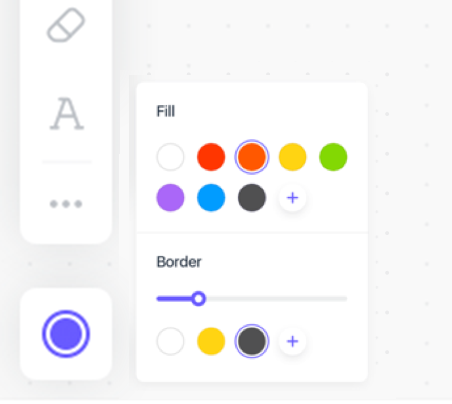 New broadcast message design (for BreakRooms)
We have now changed the design of broadcast messages to all attendees in BreakRooms from the chat area.

With the above mentioned array of new features or improvement, our Virtual Classroom platform would definitely lets you experience high quality HD video/audio conferencing, interactive online whiteboard, screen sharing, server-side recording and much more.
Sign up for a free 14 days trail and start exploring the features of our Virtual Classroom and check how it can help your learners or team with effective and engaging live class training.